Learn Photoshop in a Single Evening at Home!
SnapnDeals brings you the Photoshop Basics for Photographers Online Course from Phil Steele Training for only $47.00
Master Photoshop CS or Elements skills in just 3 hours.
Learn by working 'hands on' with photos that Phil Steele uses.
For all modern versions of Photoshop.
Don't miss out on this awesome SnapnDeal – limited time only!
---
Watch the Video Presentation
---
What You'll Learn:
VIDEO 1: The Photoshop Workspace
No more feeling like you're lost in the cockpit of a 747! Now you'll know how to find, arrange, and use the Tools and Palettes, and how to work in Photoshop the easy way.
VIDEO 2: Understanding Layers (plus 5 reasons to use them!)
The single most important topic in Photoshop—Layers—finally explained in clear language, with examples you can understand. After this you'll be a layer-loving fanatic!
VIDEO 3: Adjusting Exposure with Levels
The easy, one-minute trick that lets you rescue a poorly exposed photo, or make an ordinary photo extraordinary.
VIDEO 4: Adjusting Contrast with Curves
Want to know how the pros make their photos "pop?" Now you'll be able to do it to yours in seconds. Also, turn a boring sky into a stunning scene with one quick adjustment in Curves.
VIDEO 5: Color Correction
No more weird color casts in your photos. Now you can instantly correct colors, or even rescue an aged print, using the fast Curves method or the professional eyedropper technique.
VIDEO 6: Using Layer Masks
Perhaps the most powerful (and most confusing) technique in Photoshop finally demonstrated in a way you can understand! This was the hardest step for me in learning Photoshop, so I take extra care to make it easy and "dummy proof" for you.
VIDEO 7 & 8: Portrait Retouching
Blemish removal, wrinkle reduction, whitening eyes and teeth, and professional, glamour-magazine-quality skin softening. Now your portraits will look amazing and your clients will love you forever.
VIDEO 9 & 10: Removing Unwanted Objects or People
Erase those annoying people or obstructions that are spoiling your shot! You'll learn how to use cloning, healing, quick masks, and selections to "doctor" any photo easily and invisibly.
VIDEO 11: Cropping, Resizing and Resampling
If you don't know the differences between these methods and the pros and cons of each you could be needlessly damaging your photos. After this lesson, you'll know when and how to resize your photos in the way that makes them look best.
VIDEO 12: Sharpening Your Photos
Should you sharpen every photo? How much is too much? Learn when to sharpen and how to choose the right settings for any kind of photo to get that crisp, professional look.
VIDEO 13: Saving Photos for the Web, Email or Print
You've created a beautiful photo! So don't blow it now! Learn the right way to save your file for different media and devices, to show your work at its stunning best.
---
Works with all modern versions of Photoshop!
If you're worried about having the "right" version of Photoshop for this course, don't fear. Any version of Photoshop CS can be used with this course.
Phil intentionally used the common feature set contained in all moderns versions, including CS, CS2, CS3, CS4, CS5, and CS6. In the videos, Phil uses Photoshop CS3.
And also with Photoshop Elements!
Even though the main course videos were recorded with Photoshop CS3, which looks slightly different from Elements, the underlying functionality is almost identical. To bridge the occasional gap, Phil provides you with Elements Tips and Elements Bonus Videos where the two programs differ…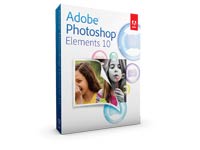 Quickly learn the skills that will set your photos apart from the pack!
Let's face it, with today's smart digital cameras almost anyone can take a competent photo.
Increasingly, the "special touch" that separates a good photo from a great photo comes in the post-production.
That's why anyone who aspires to be a great digital photographer needs to learn a core set of Photoshop skills, the skills that turnordinary photos into extraordinary photos. Now you can finally learn those skills in a fast, painless way.
Forget about those Photoshop books, which sit on your desk collecting dust. Who has time for that? And forget those courses by "gurus" who assume you're some kind of Photoshop wizard and teach you mind-numbing technical details that you'll never actually use.
In this course you get just the essential basics, the stuff you absolutely must know, the techniques that you'll use on every photo, day after day, to turn out beautiful, professional-looking work. You'll learn it fast, in a step-by-step series of short videos that build on each other to quickly take you from novice to expert.
Photoshop is the modern darkroom. And just as film photographers were not masters of their art until they learned to develop their own photos—you can't be a master of your art until you master Photoshop.
---
What People are Saying
---
This SnapnDeal is guaranteed for 60 days
Lifetime access – watch any time, as often as you like.
Pay by PayPal or Credit Card